Censor board chief Pahlaj Nihalani — who strongly believes that once the Central Board of Film Certification (CBFC) clears a film, all objections thereafter should be over-ruled — says Jolly LLB 2 is a film well within its right to provide entertainment.
The Bombay High Court had appointed a three-member committee of experts, comprising Senior Advocates R.N. Dhorde and V.J. Dixit and medico Dr Prakash Kanade, to look into an allegation that certain scenes in the Subhash Kapoor directorial are "defamatory to the lawyers' profession and would be contempt of court".
Now, four cuts have been ordered for the film and a fresh certification.
Nihalani said: "See, at the end of the day it's just a film, not a documentary. Kuch toh banaawati hoga (there will be some amount of fictionalisation). We cannot be over-sensitive about every comment or situation in a film.
"If we judge films according to our individual sensitivities, there will be no cinema left. Subhash Kapoor will have to make 'Jolly Good Fellow' and Sanjay Leela Bhansali will be left with only his Padma Shri."
Nihalani feels a film must not be judged on the basis of a trailer.
"Those claiming that Jolly LLB 2 insults the judiciary, have not seen the film. They've only seen the trailers. And these are not a true measure of a film's content. Very often, filmmakers voluntarily delete portions shown in the trailers before submitting the film to us at the CBFC.
Also read | Jolly LLB 2: Akshay Kumar film to delete these 4 scenes, watch video
"The makers of Jolly LLB came to us after removing the reference to Bata shoe company to which Bata had taken offence."
Nihalani also said the trailers seen on the internet are uncensored.
"Many times, the content in the trailers on the digital format are not what you get to see in the film. Please note, the trailers on the digital platform are not certified by the CBFC. The trailers on the internet are not a reliable source to judge the content of the film. Only the trailers seen in movie theatres are certified by the CBFC."
As far as Jolly LLB 2 is concerned, Nihalani said the CBFC has instructed the producers to place the following disclaimer at the start of the film: "This film is a work of fiction and is not based on and/or intended to be based on the life of any person dead or alive. Any similarity/resemblance to the life or events in the life of any person living or dead is merely coincidental and unintentional.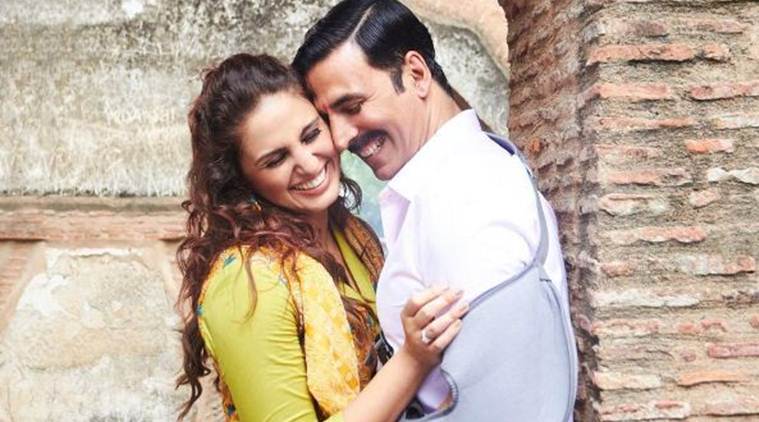 A still from Jolly LLB 2.
"All characters, backdrops and incidents portrayed and the names used in this film are fictitious and any resemblance to reality, names, character and history is pure coincidence. This film is for entertainment purpose and has no intention of disrespecting any community, city or state."
Asks Nihalani, "Doesn't the above disclaimer in Jolly LLB 2 put an end to all allegations? We at the CBFC are a responsible organisation. We are proud of doing our job, because we know we ensure that no disrespect is caused to any community, religion, culture or individual."