Veteran actor Anupam Kher has praised actress Vidya Balan for her grace, charm and brilliance. Vidya visited Anupam's acting school Actor Prepares for a masterclass and he said that the students and teachers absolutely loved it.Anupam also shared a few photographs, where he and Vidya are seen posing with the students. "Thank you Vidya Balan for your grace, charm, magnanimity and brilliance today at Actor Prepares. Our students/teachers loved your master class," Anupam captioned the image on Friday night.
Have a look at some of Vidya Balan and Anupam Kher's pictures from the school: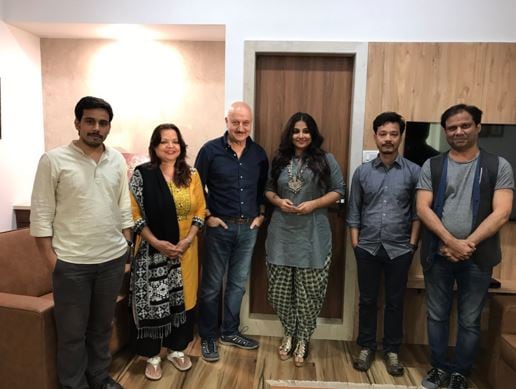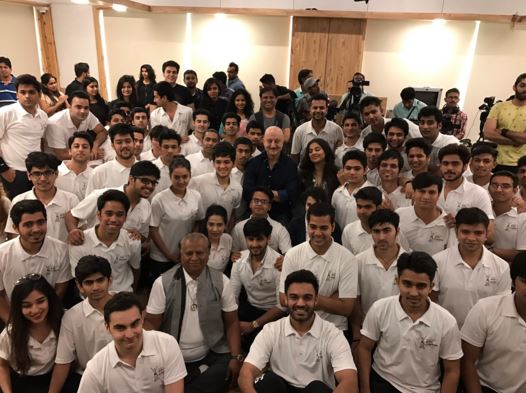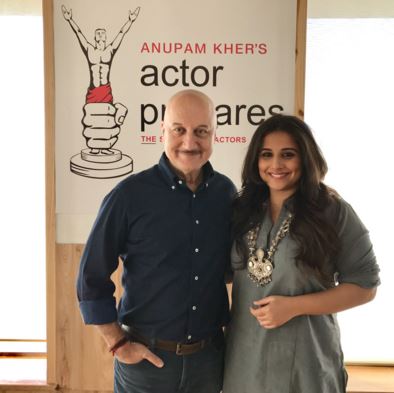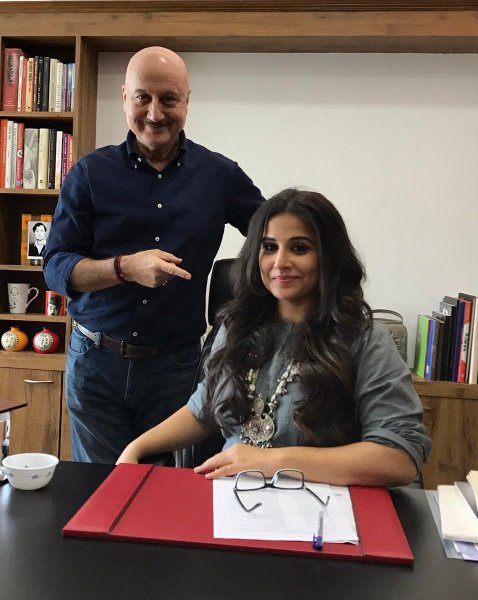 When asked to share her experiences as an actor and the body of work she has done, Vidya Balan said, "I tell myself that I am constantly blessed. From where I come, Chembur in Mumbai, I had a very protective environment, friends and family. As a kid I spent sunday's going to temples and the beach.I didn't know if I would ever become an actor. But opportunities came to me. I am here to stay! When I was young I would visit FTII and MAMI with friends. And I was asked to act in some of the student films, and I did it. I make use of every opportunity I get. I love working, and I love doing nothing also. I don't feel the need to go to social gatherings. I am constantly conserving my energy and regenerate my energy."
Also read | Now that I am married, I fight openly: Vidya Balan
On the acting front, Vidya will next be seen in Begum Jaan, a remake of the 2015 Bengali film Rajkahini. The film is scheduled for release on March 17. She will also be seen in Tumhari Sulu, where the actress will play the role of a late night radio jockey.