Actor Ajay Devgn reveals he understands the mindset of a woman well as he has been surrounded by women all his life. "The biggest influence in my life have been women, I understand their mindset. I have been around women all my life. When I was young, I had my aunt and mother who are strong women, then I had my two sisters who were strong women that time," Ajay told reporters here at an event.
"Then I had a strong wife and now a strong daughter. I can proudly say I have been lucky to be around women," said the actor. "I have my father also but I have eight women in my life. They (women in my house) discuss their problem with me… my daughter tells me (about her problems) first, then my wife," he said.Ajay has joined hands with Smile Foundation for their campaign She Can Fly campaign, which is an initiative to sensitise the society on the dreams and aspirations of the girl child. As a goodwill ambassador, the actor will work towards generating awareness on the importance of education and reach out to underprivileged girls who are deprived of basic education.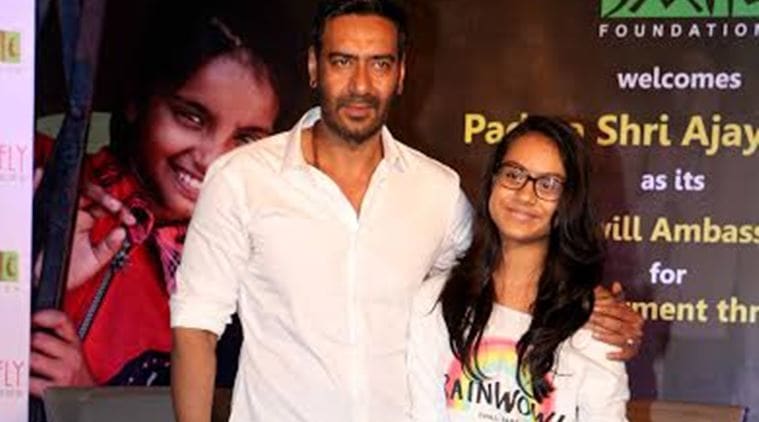 Read: Ajay Devgn walks red carpet at LIFF with daughter Nysa
"I have a daughter and I feel education is important in today's time for all girls. I felt my daughter should be the brand ambassador of Smile Foundation. She is leading a privileged life right now I want her to sympathise, feel and care for the underprivileged kids," Ajay said.
The "Singham" star had got his daughter Nysa for the event and he shares a different bond with her. "There are times when she behaves like my mother and
tells me how and what are the wrong things I do. She corrects me. Our generation has to learn from younger generation. When I have to learn about technology, I go to her," said the actor.
Nysa said she is proud of her father for supporting social causes. "I am proud of him for supporting Smile Foundation. He is very supportive and encouraging," she said.